About Louise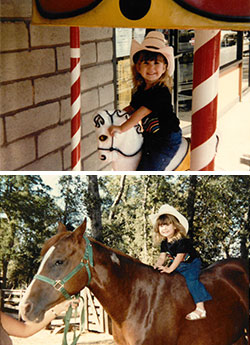 Welcome to Louise's Arena. The resident Fieldstone Farm Dressage Instructor, Louise Labrucherie, is concentrating on bringing along her current string of horses as well as helping her students with their goals. Louise is the only rider in history to win the Individual Gold Medal at the North American Young Rider's Championships in 1997, 1998, and 2000. Louise won the first two medals on Artiste and the third Gold Medal on Picone, her import from Germany that she brought along from third level.
In 2001, Louise went on to make history again by being the first rider to qualify for and compete in, the USET Festival of Champions in Gladstone, NJ the year after completing their Young Rider career. She competed at the Intermediare Level on Picone and finished 10th in the nation.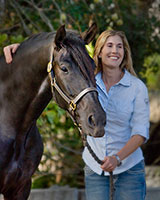 In 2002, Louise successfully competed in the Grand Prix arena on Picone. She considers it her greatest accomplishment to have brought Picone up to the Grand Prix Level herself. During this season she earned the scores to be able to add her USDF Gold Medal to her previously earned Bronze and Silver.
Louise currently trains with Nick Wagman from San Diego, CA, and also rides with other clinicians from Europe throughout the year. She is committed to the philosophy she sees exhibited by all the top riders, that learning and growing in the sport is never done, and any good trainer needs regular advanced education.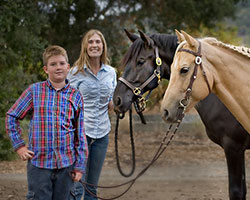 Falcon, Louise's new mount, is a 5 year old Lusitano she spotted on a trip to Brazil, importing him in March 2014. She is looking forward to bringing him along. He is a very promising prospect!
Louise has continued to show several client's horses successfully since her career on Picone, her Grand Prix mount. One of those horses, Watch Me Go, owned by Mary Ellen Kuhi, she brought up through the levels in the show ring from 3rd to Intermediare 2 very successfully! Most recently, in 2014, Louise showed a client's horse, Richi, in his FEI debut at Prix St. George. It was only his second show ever and they received a score of over 70%!.